Fifty quid for a hotel room? You can pick up something decent for easily under half that. All the prices are vastly over estimated.
If you're prepared to eat in either food courts or try the street food, you'll find a dozen barbecued king prawns for £3, stir fry dishes from £1.20, steamed fish for three pounds; the list goes on.
Taxis are around THB 10 per kilometre plus THB 35 kick off fare, so a ten km trip will cost you a a British fiver, a cocktail should not cost more than £3 if you know where to look and a coffee can be picked up for THB 40 - THB 80, which is under a pound to £1.50.
The only thing I'd like to find is where they get the beer for that price, we pay THB 100 for a large Chang, which is about two quid.
16. Bangkok, Thailand — £54.73 ($68.30)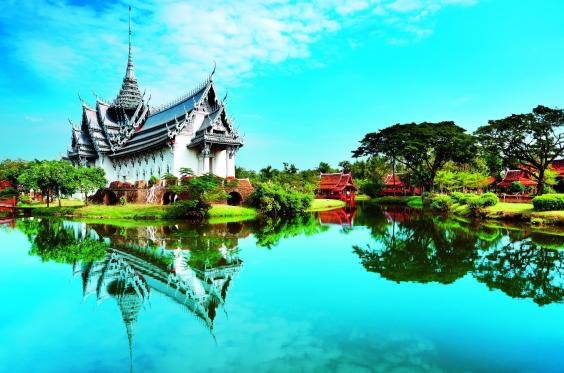 Hotel for two: £49.83 ($62.17)
Meal for two: £16.94 ($21.14)
Bottle of wine: £20.10 ($25.08)
Taxi: £1.02 ($1.27)
Cup of coffee: £2.66 ($3.32)
Cocktail: £5.82 ($7.26)
Pint of beer: £1.79 ($2.23)