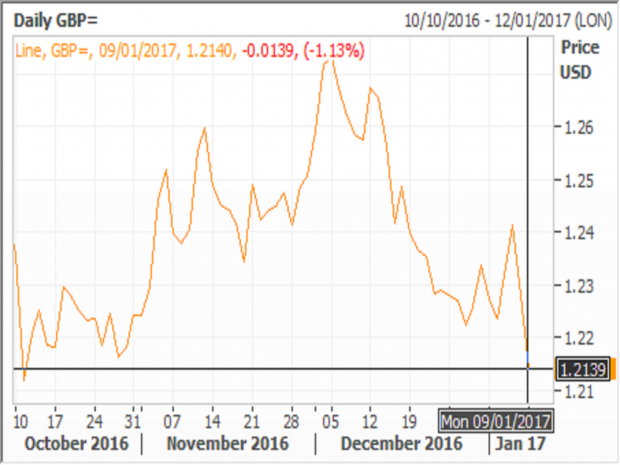 The once proud GBP hits the crapper once more after further rumours that leaving the EU will be the "hard approach".
We were walking past a Bureau de Change in town yesterday and I noticed that sterling was not even listed on the electronic display. I have never witnessed that before and I fear it's going to get worse.
TInd
Sterling has already dropped by nearly 20%against the dollar since the UK voted to leave the EU, becoming the world's worst-performing currency in October and many economists suspect the pound may have even further to fall in the months ahead.