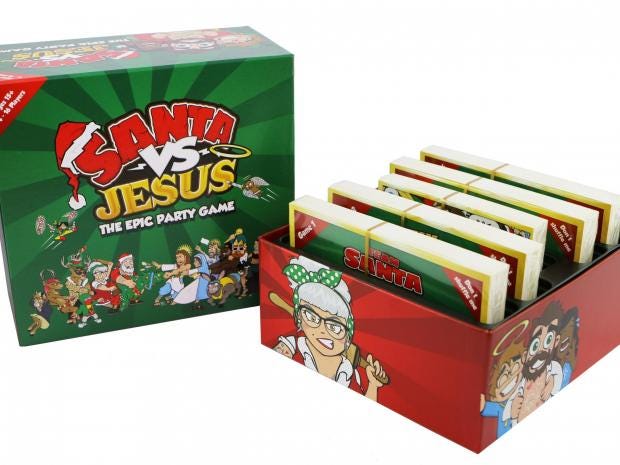 A
Christmas-
themed board game in which Santa and Jesus "go-head-to-head" has been dubbed "shocking and blasphemous" with calls for it to be banned from Amazon.
Santa vs Jesus, created by Komo Games, invites players to divide into two teams – Team Santa and Team Jesus – and complete various challenges in order to win the most "believers".
TInd
A lot of people have got the arse over this game but the best comment for me was from the gadge/spokesperson for the Evangelical Alliance, who said "it trivialises Christian belief and equates them both as fictional characters".
Am I to understand God is real and there is proof of his/her existence?