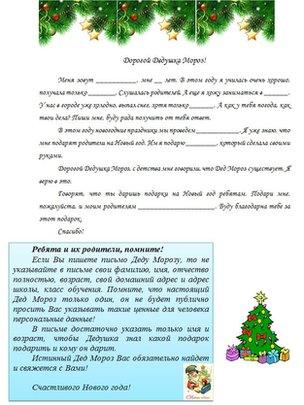 Russia's media regulator has offered official guidance on children's letters to Grandfather Frost, the country's equivalent of Father Christmas, over concerns that youngsters are handing over too much personal information.
Roskomnadzor, which also regulates telecoms, says it's seen a growth in the number of websites offering letters to Grandfather Frost which collect children's personal details. In a post on the
VKontake social network
it says it's investigating 76 such sites.
BBC